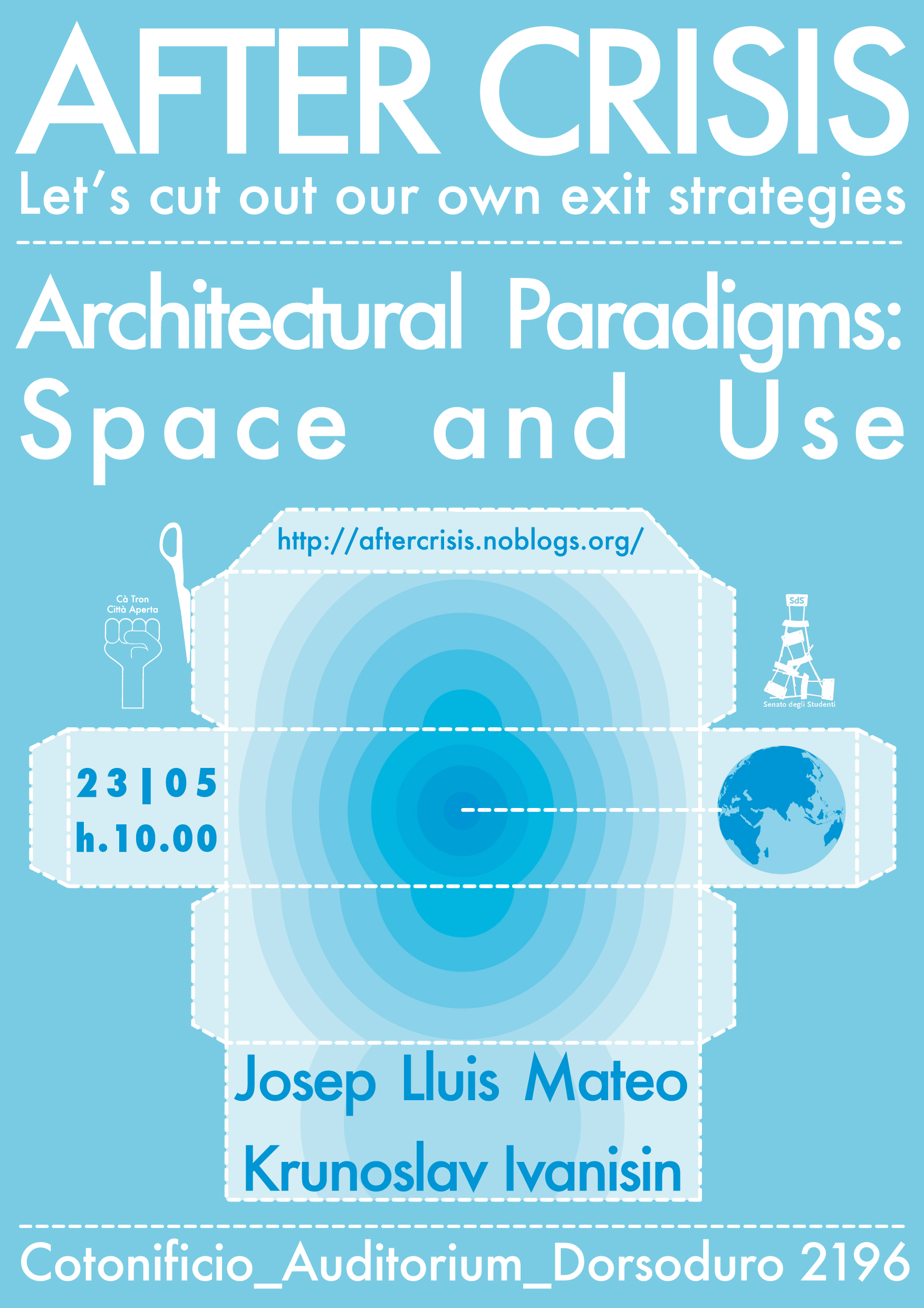 Krunoslav Ivanišin (Dubrovnik, 1970) obtained his degree from the University of Zagreb Faculty of Architecture in 1996. He is principal of IVANIŠIN. KABASHI. ARHITEKTI, a research- oriented, award- winning architectural practice founded in Dubrovnik and Zagreb in 2003. They have won a number of design competitions in Croatia and abroad and constructed projects of various scales, for private and public clients. They have published, exhibited and lectured internationally, most notably at the International Architecture Exhibition of the Venice Biennale in 2010.
Krunoslav Ivanišin was Editor- in- Chief of "Arhitektura" and "Man and Space" magazines. He is visiting professor at the post- master studies of the BIArch; Barcelona Institute of Architecture. He was teaching at the Faculty of Architecture Zagreb and at the TU Graz, Instutute of Architecture Technology. Since 2007 he has been teaching assistant at the Federal Institute of Technology (ETH) Zurich. Together with Hans Ibelings, he is the author of "Landscapes of Transition- an Optimistic Decade of Croatian Architectural Culture" (SUN Amsterdam, 2009). Together with Josep Lluís Mateo, he has edited Architectural Papers V: After Crisis (Lars Müller Publishers, Baden/ ETH Zurich, 2010). He lives and works in Dubrovnik, Zagreb and Zurich.
Materiali introduttivi al seminario a cura di Krunoslav Ivanisin:
(link per visualizazzione)
Abstract introduttivo al seminario a cura di Krunoslav Ivanisin

Josep Lluis Mateo,  architect since 1974 and PhD (cum laude) since 1994 at the UPC-Universitat Politècnica de Catalunya. He is Professor of Architecture and Projects at the ETH-Eidgenössische Technische Hochschule (Swiss Federal Polytechnic). Landmarks in his career as an architect, for which he was recently awarded the A+ Prize 2011, include the development of Ullastret (Santander Biennale Prize 1991), housing on Borneo Island in Amsterdam (CEOE Prize 2001), the head office of the Bundesbank in Chemnitz (2004), the Forum 2004 complex in Barcelona, the Barcelona International Convention Centre (CCIB), Hotel AC and the CZF office block, the Sant Jordi student residence (Archizinc Prize 2008) and the WTC Almeda Park office building in Cornellà (A+ Prize for Work Architecture 2010). He has also developed the new branch image and layout for Banco Sabadell (2004), remodelled the bank's historical head office (2006) and designed the entrance and main branch of its emblematic office block in Barcelona (2007-2010). Josep Lluís Mateo has recently inaugurated the Factory, an office building in Boulogne-Billancourt, Paris (NAN Prize 2010, TPI Group), the extension of the office building of PGGM insurance company in Zeist, Holland (NAN Prize 2011, TPI Group) and the Film Theatre of Catalonia (2011 Barcelona). His work has been extensively published and exhibited, most recently at the MoMA (New York, 2006), the Pavillon de l'Arsénal (Paris, 2009), the Glyptotheque (Athens, 2010) and the Central House of Artists (Moscow, 2011).